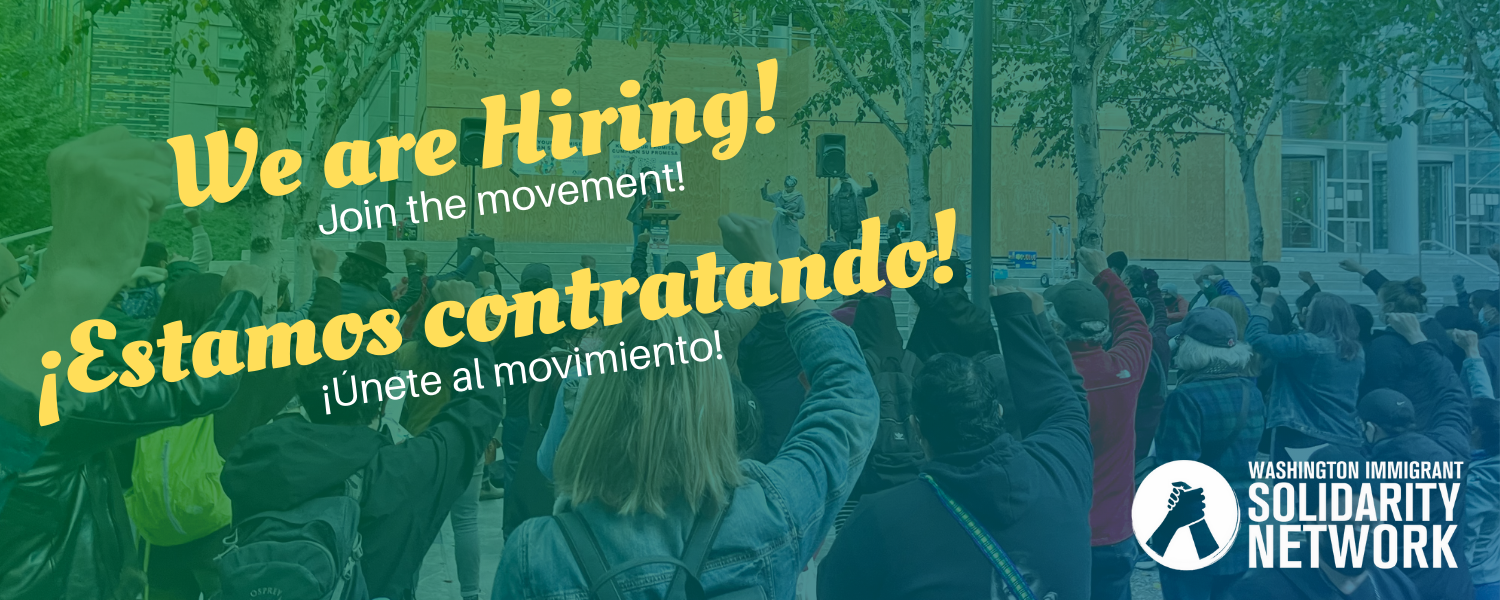 The Washington Immigrant Solidarity Network (WAISN) is a grassroots coalition of over 400 immigrant and refugee rights organizations, formed in the wake of the November 2016 elections.
WAISN's mission is to protect and advance the power of immigrant and refugee communities through a multiracial, multigenerational, multiethnic, multigender, multilingual, and multi-faith coalition. Our organizing strategy educates and mobilizes statewide to uphold and defend the rights and dignity of all immigrants and refugees, centering the voices of vulnerable and impacted communities.
The state of Washington is home to over 943,000 immigrants and receives the 8th most refugees among states. Many groups of, by and for immigrants and refugees have been working around the state for decades. In the face of the proliferating threats unleashed on us by the Trump administration and a rise in the white supremacy movement in the U.S, we have coalesced to form the Washington Immigrant Solidarity Network.
WAISN is the largest immigrant-led coalition in the State of Washington. We are a powerful, volunteer-driven network of immigrant and refugee rights organizations and individuals distributed across the state in 27 counties. We work to provide support, capacity, and resources to organizations' efforts to build power and act as a united immigrant justice voice statewide.
The ideal candidate shares our commitment to building relationships and grassroots power in immigrant and refugee communities and supports our feminist decolonial transnational and intersectional values of joy, care, solidarity across differences, integrity, and accountability.
We're currently hiring for the following positions:
Community Facing Positions