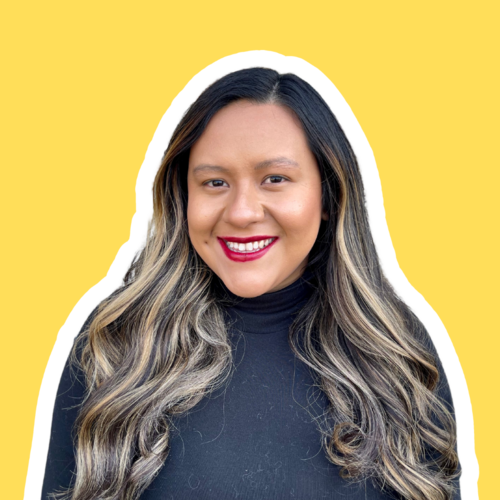 Brenda Rodriguez Lopez
She/Her/Ella
Brenda Rodríguez López is a queer, bilingual in English and Spanish, undocumented organizer, strategist, and storyteller from Mexico and WAISN's first Executive Director. She arrived in the United States at the age of nine after walking through the desert without food and water for days with the goal to reunite with her family, after years of being separated and living with her paternal grandparents in Villa Comoapan, Veracruz. After arriving in the U.S. she grew up in Basin City in rural Eastern Washington and worked in the fields every summer alongside her family. The fear of deportation and family separation kept her in the shadows until she chose to turn that fear into action and joined undocumented youth in the fight to win a pathway to citizenship and protections against deportations. Brenda has a Bachelor's Degree in Women Studies and Foreign Language from Washington State University.
Brenda joined the Washington Immigrant Solidarity Network in 2018 as the first East and Central Washington Coordinator, and built coalitions that have successfully become their own 501 (c) 3s in Wenatchee, Yakima, Spokane, Quincy, Ephrata, and Tri-Cities. From 2018-2019, Brenda also built a statewide Rapid Response network of almost 1000 volunteers during the height of immigration enforcement, and expanded programs like Accompaniment and Deportation Defense across the state of Washington to fight against deportations.
In 2019 and 2020, Brenda co-led a coalition of 250 organizations to create, organize, and advocate for laws to end collaboration between state agencies, police, and Immigration and Customs Enforcement (ICE) and reduce courthouse arrests. Keep Washington Working and the Courts Open to All Act became national policy blueprints that other states such as Oregon and California have used to reduce detentions.
Since 2020, Brenda has co-designed, led, and implemented the largest relief fund in the country for undocumented immigrants, totalling over $400 million in direct economic relief. In 2021, Brenda became WAISN's first executive director, and currently leads WAISN as a statewide, diverse, and powerful network of 400 organizations working to advance and protect the rights of immigrants and refugees.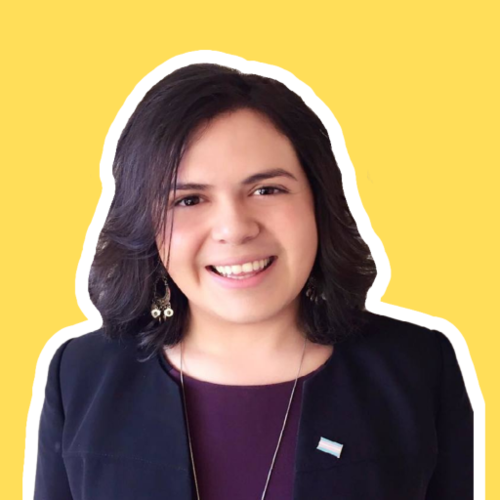 Catalina Velasquez
She/Her/Ella
Catalina is a transgender, refugee, Colombian-Latina, social entrepreneur, and Executive Director of the Washington Immigrant Solidarity Network.
Catalina's versatile work experiences and skill set allow her to creatively and comfortably lead the network on various campaigns, community organizing on the ground efforts, popular education, liberation curriculum development, and deportation defense programming.
Catalina was a founding board member of Megaphone Strategies, a media relations firm in the past several years. As an early leader at Megaphone, she helped imagine, build, and co-run one of the most diverse PR organizations in progressive U.S. politics of the time. Similarly, Catalina was a founding board member and vice-chair of Our Revolution. This organization followed the 2016 U.S. Senator Sanders's Presidential Campaign dedicated to championing progressive candidates running for public office. Catalina also helped create the Queer Undocumented Immigrant Project (QUIP) at United We DREAM. She worked with organizations such as End Rape on Campus, the National Latina Institute for Reproductive Justice, the D.C. Mayor's Office of Community Affairs, the Labor Council For Latin American Advancement, Casa Ruby LGBTQ Resource Center, the Trans Women of Color Collective (TWCC), and the Congressional Hispanic Caucus Institute.
Catalina was the first transgender immigrant Latina appointed as a Commissioner for the D.C. Office of Latino Affairs from December 2013 to June 2017. Catalina was also hand-picked by the 2016 Bernie Sanders Presidential Campaign to join the Vermont U.S. Senator's LGBT Policy team, which led to her recognition by Rolling Stone Magazine as one of "16 Young Americans Shaping the 2016 Election" and one of Mitu's "Young Latinos that are Leaving a Footprint in Politics." Catalina is the recipient of the 2017 Woman of Excellence Award from the D.C Mayor Bowser Office of Women Affairs and the 2017 Advocacy Award by the Latino GLBT History Project.
Catalina is fluent in Spanish, English, and Italian. She is an experienced political analyst, social justice organizer, and feminist teacher who excels at creatively thinking across disciplines and industries. She draws on her wide range of knowledge, skills, and experience to engage with the social and political implications of the advocacy, campaigns, messaging, and data surrounding us.
Catalina's research focuses on transnational relations, decolonial methodologies, following forced migration patterns, pursuing refugee justice, across-difference solidarity building, historicizing U.S. and Latin American foreign policy, engaging transgender and queer theory, monitoring surveillance technologies and practices, and tracing political economies. She holds a Bachelor of Science degree from Georgetown University Edmund A. Walsh School of Foreign Service and a Master's in Feminist Studies from the University of Washington. She is finishing her Ph.D. in Feminist Studies at the University of Washington-Seattle and occasionally teaching at the University of Washington Introduction to Transgender Studies or Philosophies of Feminism.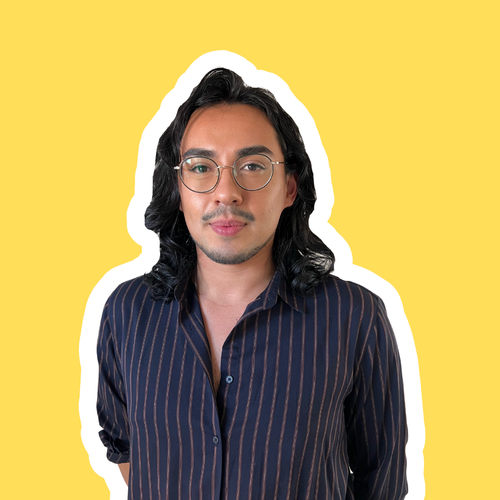 Alan Flores Torres
Executive Assistant & Board Liaison
He/Him/El
Alan Flores is undocumented, queer, and unapologetically unafraid. Alan is a beneficiary of Deferred Action for Childhood Arrivals (DACA) who came to the United States with his family at the age of 10 from Aguascalientes, Mexico.
Alan began organizing at the age of 18 after witnessing his parents' health decline due to a lack of access to healthcare, affordable housing, and always living in fear of deportation. Alan remembers his parents coming home after working nine-hour shifts both in a factory in poor conditions and out in the cold rain. His family didn't get to spend time together as they needed to work; it was never enough to make ends meet. Having these experiences pushed him to become an advocate, later on, he had the opportunity to organize a union at the catering company he was employed at. He chose to fight alongside his colleagues despite the fear of retaliation because of their immigration status. Alan was empowered by organizing for fair pay, better work conditions, and worker protections.
At WAISN, Alan serves as the Executive Assistant and Board Liaison. He sees himself reflected in the leadership that is queer, transgender, and immigrant-led. Alan is proud to be part of an organization whose mission is to advance the rights of immigrants and refugees, thus creating a better future where his queer immigrant community can live without prejudice as their authentic selves.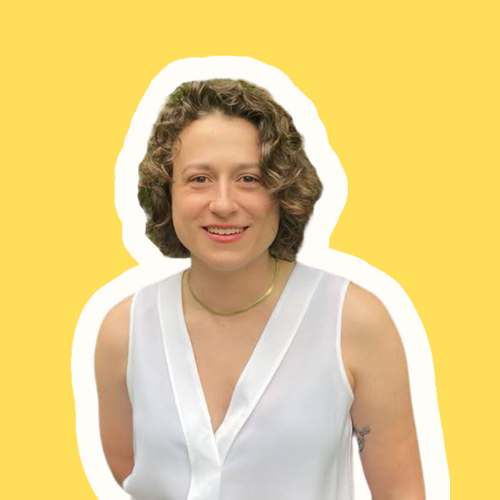 Sasha Wasserstrom
They/Them, She/Her

Sasha Wasserstrom is a transnational, queer, gender non-conforming person with a Puerto Rican, Jewish, and Greek background. They have arrived in Washington from the University of California - Santa Cruz where they have been pursuing their Ph.D. in Political Science as a Ph.D. Candidate. Their dissertation focuses on specific federal policies that historically contradict internationally validated scientific findings or guaranteed human rights and the relationship of these standing policies to contemporary, widespread denialism in public opinion. Through their 10+ years of professional experience, Sasha has become a skilled policy analyst, researcher, community organizer, educator, and communications professional. Recently, Sasha was an organizer in a statewide wildcat strike by UAW Local 2865 in Santa Cruz, to fight for a living wage among student workers across the UC System and won concessions throughout the state. As the Policy Director at WAISN, Sasha uses their skills to advance the agenda of WAISN and its constituents in the policy space while centering impacted communities to continue to adapt, learn and attend to the ongoing challenges they face.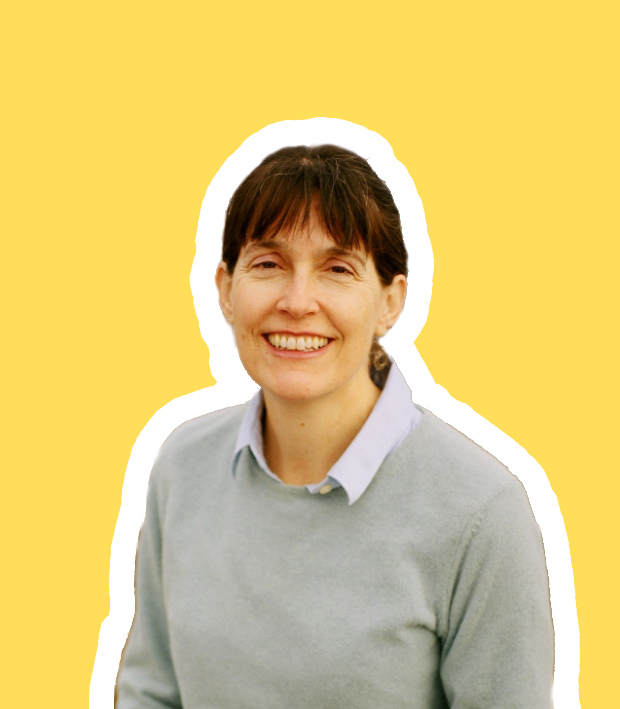 Marjorie Kittle
She/Her
Marjorie joined the Washington Immigrant Solidarity Network in 2023 as the first Finance Director. She has over 20 years of experience working with nonprofit organizations in times of change. Marjorie's operational experience includes all accounting functions, staff development, grants management, federal and state tax filings. Mostly recently she has served as an Interim CFO and a business coach.
She is a collaborative leader whose goal is to build systems that allow all staff to do their best work in support of WAISN's mission. Originally from Arizona, Marjorie is now based in Seattle.
She holds a Master of Business Administration degree, with a concentration in Public and Non-profit Management from Boston University.
Marjorie is excited to contribute to WAISN's strategic direction and growth.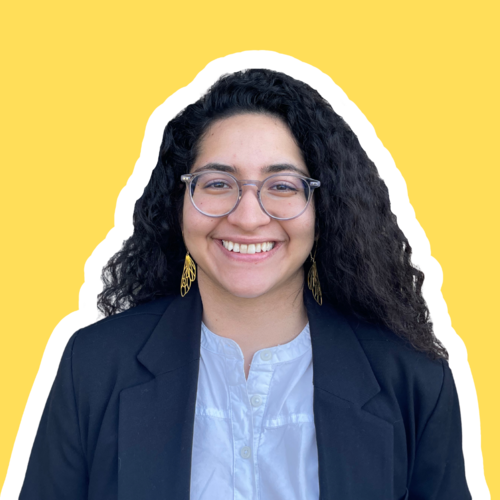 Vanessa Reyes
They/Them, She/Her

Vanessa Reyes's life has been shaped by migration. Vanessa uses they/them and she/her pronouns. Vanessa's family is from El Estado de Mexico, Mexico. Vanessa's parents migrated to Southern California, where Vanessa was born. When she was a couple of years old, Vanessa and her family moved to Illinois, living first in a Chicago suburb and later to a small rural town in Central Illinois. Vanessa moved to the Illinois-Iowa border to study political science, gender studies, and ethics at Augustana College before moving to Seattle, Washington in mid-2015.  

From 2015 until 2020, Vanessa worked at the Northwest Immigrant Rights Project as a Legal Advocate and Accredited Representative, supporting immigrant survivors of domestic violence, sexual assault, and other crimes in applying for immigration relief. At NWIRP, Vanessa learned a lot about the complexities of the immigration legal system and how the laws and policies of this system were created and continue to enact division and keep certain people from accessing rights, benefits, and basic security. 

Outside of her day job, Vanessa has participated in community organizing and mutual aid work, which has included being a founding member of Fuerza Colectiva, a Seattle-area organizing collective of Latinx-identifying young people who, among other projects, helped raise funds to support immigration application fees and efforts to shut down the Northwest ICE Processing Center in Tacoma. 

Vanessa's personal, educational, and professional experiences have fostered their values as a prison and border abolitionist.    

In August of 2020, Vanessa started working at WAISN as the first Fair Fight Bond Fund Coordinator. She is excited to have the opportunity to blend her skills and values at WAISN to work towards freeing people from detention while working towards dismantling the systems that oppress our people and building up thriving and welcoming communities instead.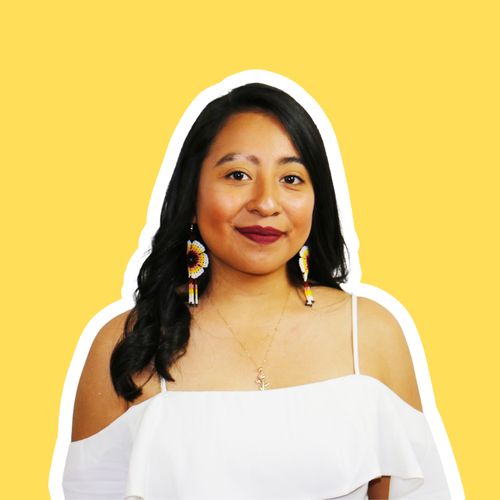 Liliana Fausto
She/Her/Ella

Born in Los Angeles California, her father is from Guadalajara, Mexico and her mother from San Salvador, El Salvador.

Liliana moved with family to Wenatchee Washington in the 7th grade but currently resides in Mount Vernon, Skagit County. 

Her journey to where she is now began when she attended the La Cima bilingual leadership camp in high school. This leadership camp introduced her to Latinx role models, mentors, and community leaders. It helped Liliana develop skills and confidence to know that she could affect change in her community. During Liliana's tenure at Central Washington University she joined M.E.Ch.A - Movimiento Estudiantil Chicanx de Aztlan. This student organization taught her so much about culture and community. It gave Liliana the tools and knowledge to be informed about disparities, injustices and the courage to take action. Liliana knew the importance of getting involved and the commitment she would take for herself, her family, and community.

Liliana has been prepared to strategies, organize, and see victories. Liliana was brought on as a fellow with United We Dream and went to Washington D.C. to lobby and campaign for legislation and immigration reform. She would come back to campus in Ellensburg and mobilize students and make space for people to engage. This led Liliana to serve on the Board of Directors for Central Washington Justice for Our Neighbors and help develop an immigration clinic in Ellensburg. While at CWU Liliana double majored in Sociology and Law and Justice, her goal is to attend law school in the near future so she may serve as an immigration attorney in Washington State. Liliana has had the opportunity to volunteer with the Northwest Justice Project in Wenatchee and do clerical work which demonstrated to her that she had the ability to support families and individuals through the unjust immigration court system. 

Liliana has the amazing opportunity to work with WAISN as the Westside Community Organizer and will be focused on strengthening WAISNs relationships with local organizations and communities on the westside. Liliana hopes to encourage community to lead campaigns and lobby at the state capital.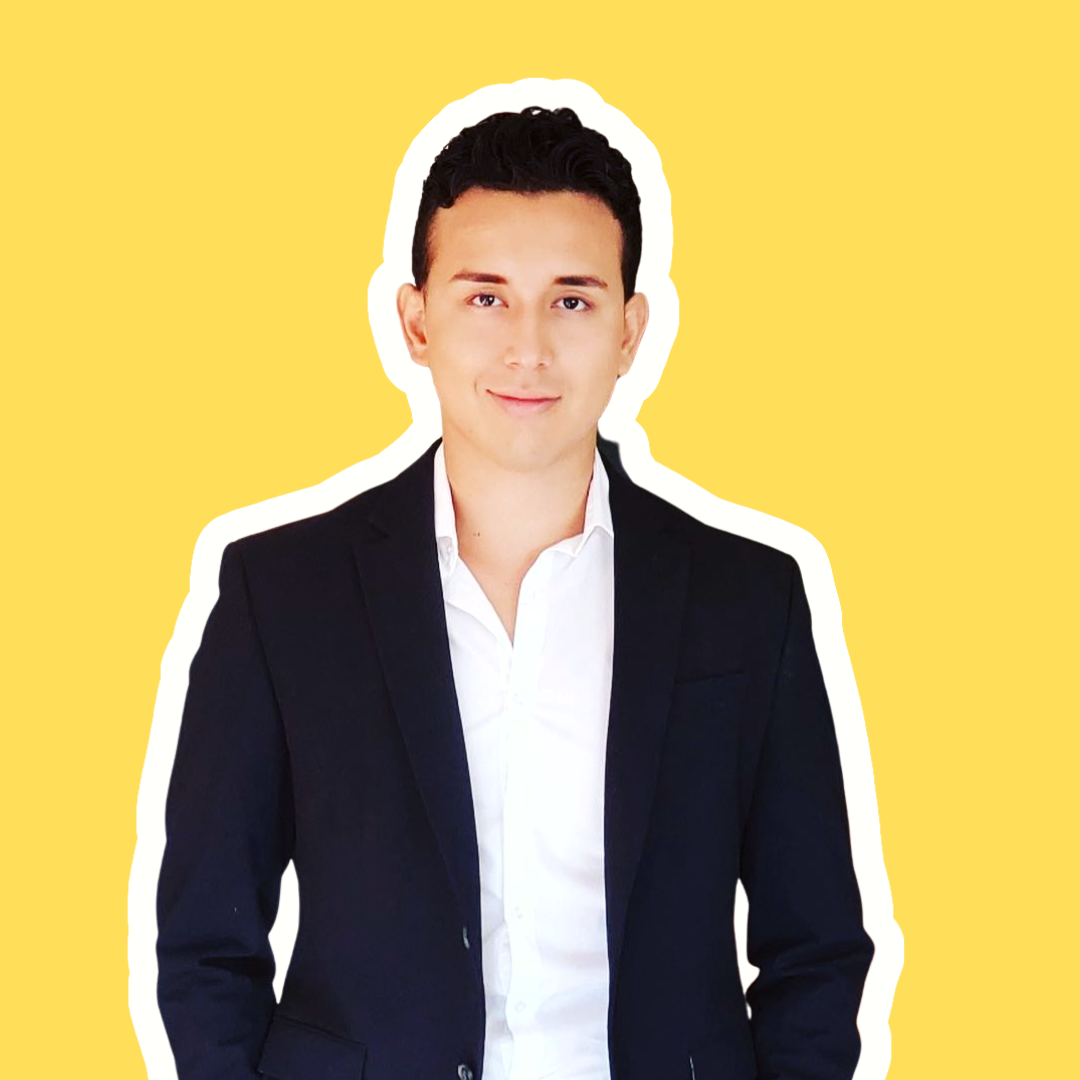 Israel gonzalez
East Side Community Organizer
He/Him/El

Israel Gonzalez is an immigrant born in Mexico City and came to the United States in 2019. He currently lives in Franklin County in the city of Pasco.

He forged his studies in Mexico, becoming a Social Worker, thus acquiring experience with  various methods for community work. He did his social service to finish his studies in a prison for minors, reinforcing and putting his learning into practice. Israel is a lover of the arts. He gained experience on stage as part of a musical theater company and is convinced that art is a door to a better world.

Israel is a person belonging to the Queer community and currently has Political Asylum due to the discrimination, violence and danger that he suffered in his country of origin for being a gay person.

Israel is the legal guardian of his 2 younger brothers and like all people, he continues to work to get ahead.

He joined WAISN in 2021 as our HotLine operator. Where he was able to meet and learn a little more about the reality that immigrants live in the USA every day, specifically in the state of Washington.

Israel joined the WAISN team full-time in September 2022 as a community organizer.

Currently Israel is also part of the longest running drag show in the state of Washington called Vida Amore Divas Show. Where he has the opportunity to bring entertainment completely in Spanish, and gets to interact and meet the community throughout the state.

The hard and traumatic processes that immigrants have to go through in order to obtain a better quality of life in their country are some of the reasons why Israel is committed to working and advocating for the rights of people who, like him, are immigrants.
Nedra Rivera
She/Her/Ella

Nedra joined WAISN as one of the first Hotline volunteers in 2017. Since the launch of WAISN's Immigrant Health Response in 2020, she has stepped first into the role of Hotline Co-Coordinator and now Hotline Manager. She is incredibly proud of everything the phenomenal Hotline team has achieved so far and is excited to help lead a new chapter in its service to the community.

Born in California, she is the granddaughter of Mexican immigrants on one side. She moved to Seattle at a young age and is delighted to consider Washington state her home. Through learning the story of her family's migration and 13 years living in Spain, Nedra has become keenly aware of the deep inequities and range of lived experiences among different migrant peoples across the planet. This knowledge profoundly informs how she engages with the world.

Nedra is fluent in both Spanish and English. She worked as a professional translator and editor for over 20 years and has extensive experience as a teacher/trainer. To the Hotline she brings creativity and attention to detail; a talent for organization; a keen sense of justice and drive to speak truth to power; and a commitment to providing caring, humble, responsive service that builds agency and empowers our immigrant community by connecting them to crucial information and resources.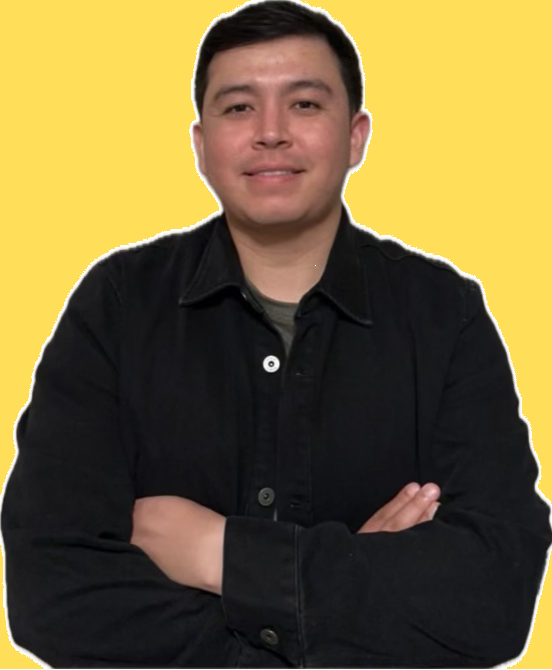 CARLOS ABARCA
He/Him/Él

Carlos is a proud immigrant born in Baja California, Mexico. He came to the United States at the age of 6 to live with his brother and sister.

He spent most of his life living between Benton and Franklin County, where he got to witness and experience the hardships immigrant communities have to face. Access to healthcare, unsatisfactory working conditions, and limited opportunities to pursue higher education were common in his community.

The challenges he was seeing in his community inspired his first steps in advocacy. While going through college, he was part of a leadership council that traveled to the state capitol to advocate for the expansion of financial aid eligibility for undocumented immigrants, as well as advocating for dedicated state funding for community and technical colleges with the intention of making college more accessible to all.

After college, Carlos worked for his local school district in their maintenance and operations department. During this time, the COVID-19 pandemic started to affect the lives of many of his loved ones, community members, and immigrants throughout the state. Through the power of social media, he witnessed how WAISN mobilized to assist those who otherwise would not qualify based on their status. This inspired him to pursue a position at WAISN.

Carlos joined WAISN in 2022 as an operator on the Deportation Defense Hotline. He is proud to be part of the hotline, and enjoys connecting with community members and hearing their stories. He uses his lived experiences to learn, empathize, and empower callers from all different backgrounds.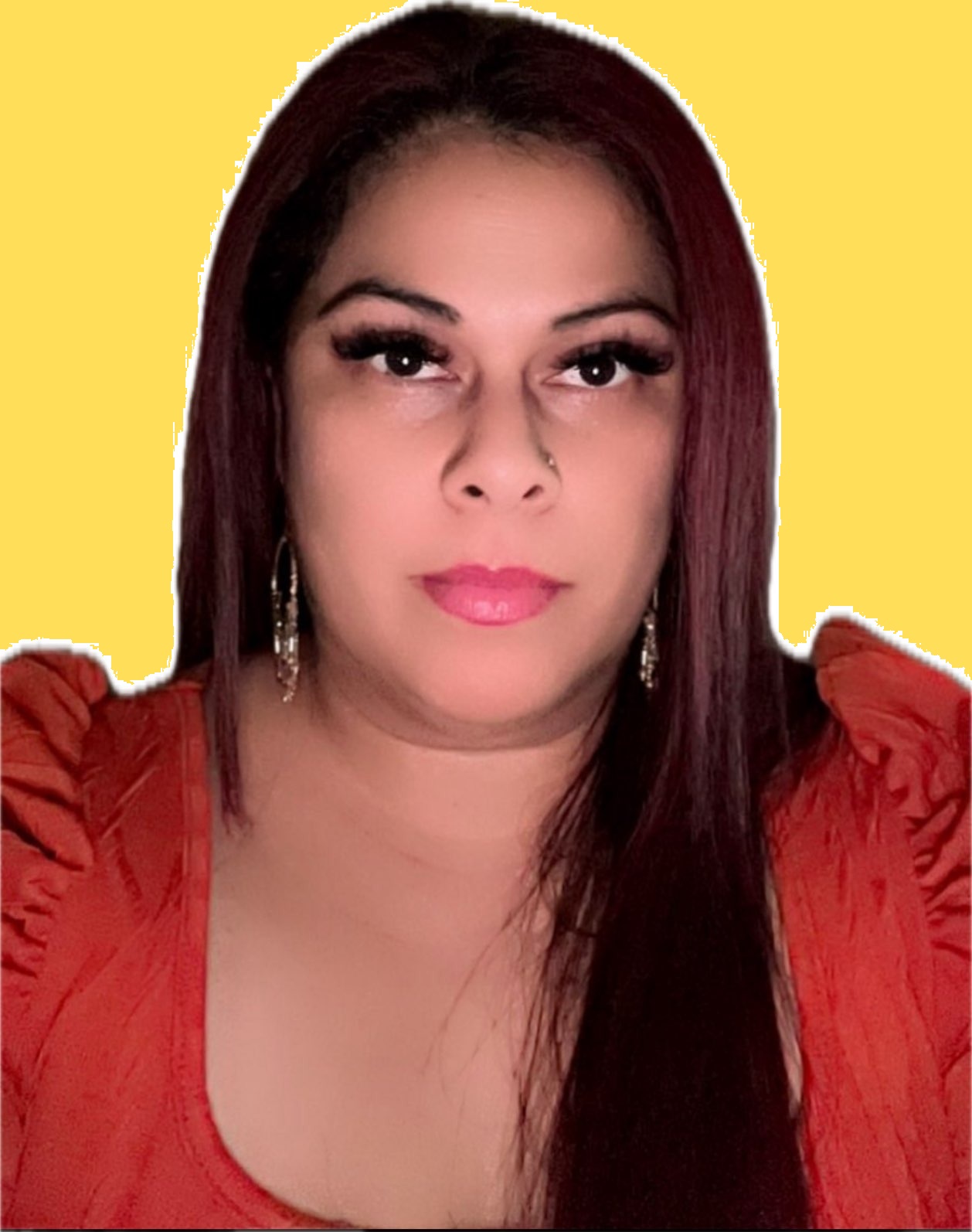 ERIKA MEJIA
She/Her/Ella

Erika Mejia is an immigrant born in Michoacán, Mexico. She came to the United States in 1991 and currently resides in the city of Monroe, Snohomish County.

She lived in Los Angeles, CA for five years after arriving in this country. Then her family moved to Wenatchee, WA in search of a better life. Her parents decided to move because they were looking for a much safer place for their children to grow up.

When she got to this country, she started second grade. She still remembers how lost she felt without speaking or understanding the language. This would keep her from making friends or participating in class. Now she is fluent in English and Spanish. This experience, together with a background of being undocumented in this country, has given her an understanding of the difficulty immigrants go through when coming here in search of a better life, especially when they don't speak the language.

She has always loved supporting her parents, relatives and other members of the immigrant community. Her experience with translating for people who don't speak English and helping them navigate situations in their daily lives is what led her first to the WAISN general meetings and then to apply for a position on the Hotline. Working at WAISN is so important to her because she can be part of this movement which empowers our community with support and knowledge, making sure they know we have rights and to always speak up!

Erika is a wife, mom, co-worker, and friend. In her late 30s, she finished high school and started to attend college at Renton Community College. This is just proof that no matter how old you are, you can still achieve what you want. Language and the different roles we might have in our lives won't stop us from pursuing our dreams.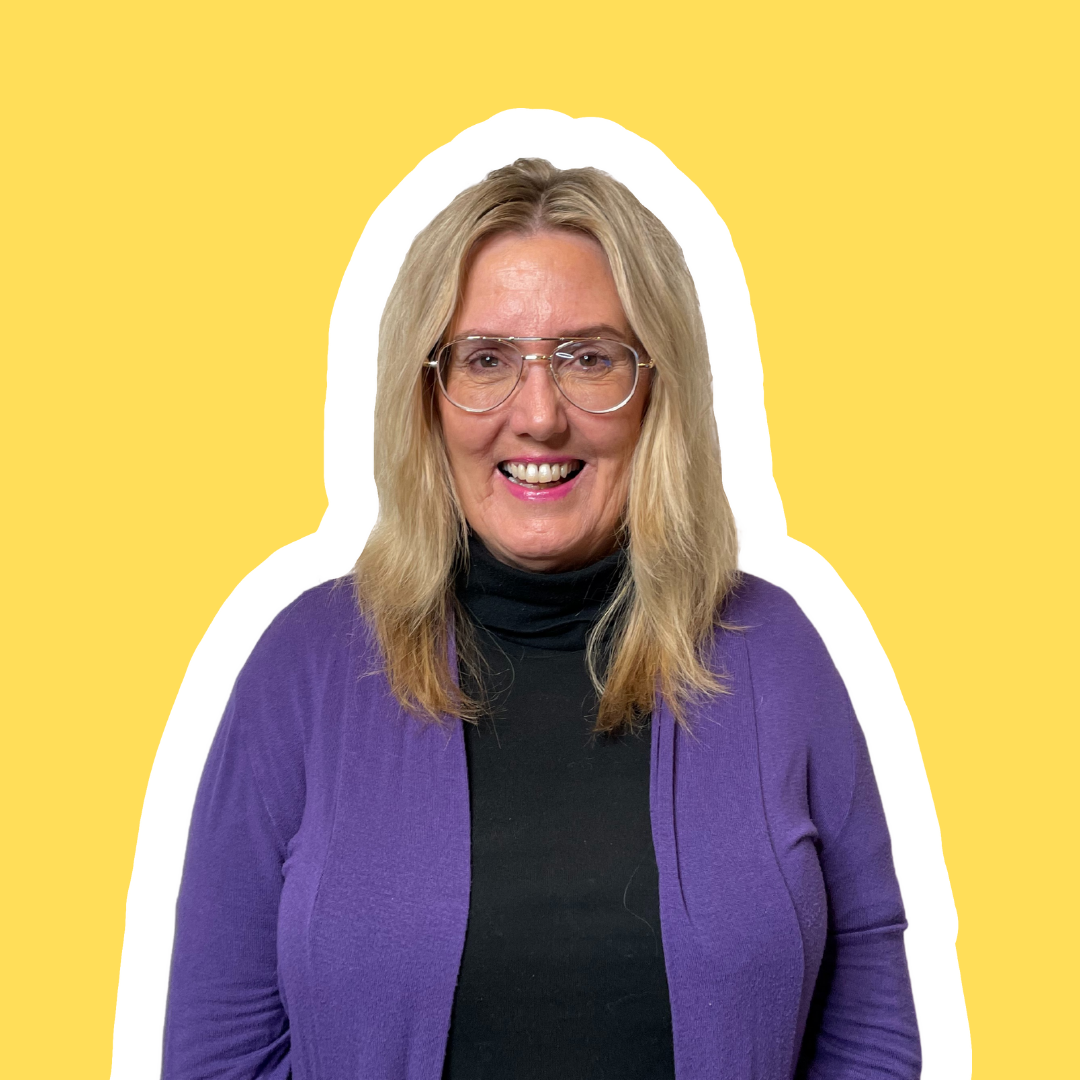 Christy Korrow
Resource & Partnership Development Manager
She/Her

Christy brings a background in community organizing through her work as an organic farmer, a former elected official, and a publishing professional.

In December, she completed a four-year term as a city council member in Langley, WA. Her achievements included adopting Keep Washington Working into the City's policing policies and establishing a BIPOC-led permanent city advisory board focused on dismantling systemic racism.

Christy co-founded and currently sits on the steering committee of Solidarity Over Supremacy, an organization that monitors far-right militia and white nationalist activities in Island County and works to ensure the values of safety, equity, and inclusion remain strong in the community.

In 2019, she began working with WAISN as a volunteer and co-founded a Rapid Response team on Whidbey Island. She thrives in WAISN's environment of community-led organizing based in mutual aid, agency, and solidarity.

Christy is a border abolitionist, and, through her role as Resource & Partnership Development Coordinator, she works to dismantle an unjust border regime that results in disproportional barriers to resources. Working closely with the WAISN Hotline team, Christy cultivates strategic partnerships with government agencies and organizational service providers across the state. The team also vets resources for language accessibility, ID requirements, and welcomeness to anyone regardless of immigration status so that resources can be equally accessed.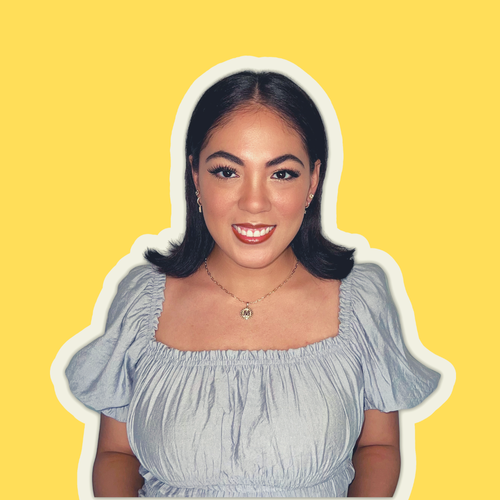 Marleny silva Velarde
Resource Information Coordinator
She/Her/Ella

Marleny was born in Nayarit, Mexico, but grew up in a small dairy-farming town in the North Puget Sound region of Washington State. She is a formerly undocumented/DACA recipient, who first immigrated with her family when she was four years old. Fluent in Spanish and English, she brings a background in community outreach, qualitative research, teaching, data analysis, and youth work. She is passionate about community advocacy, education, and health equity.

Marleny first attended the University of Washington Tacoma campus to pursue a business degree but quickly changed direction after taking her first race and ethnic studies course. She was awarded the Bamford Fellowship and interviewed members of a farm-working community in Northwest Washington to amplify their voices and shed light on the barriers faced by migrant farmworkers and their families to access health and education services. Her research was published and presented at the Global Engagement annual conference.

In 2018 she graduated with a double major in Healthcare Leadership and Ethnic, Gender, and Labor Studies and a minor in Global Engagement. She went on to attend the University of Washington Seattle campus for graduate school and earned a master's degree in Education Policy in 2020.

Since then, she's had the privilege to serve her community through various projects including a youth-led COVID-19 health initiative working with underserved communities of color, as well as teaching at a center for unaccompanied minors, and co-leading a research study to identify barriers to breast care among Latina women. She advocates for expanding healthcare access and education tailored to Indigenous and Latin American immigrant populations, being mindful of the culture, languages, and stigmas prevalent in our communities.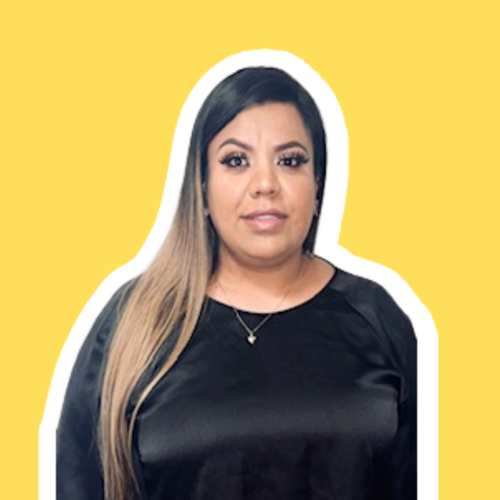 Yahaira Padilla
Deportation Defense Coordinator
She/Her/Ella

Yahaira Padilla grew up undocumented and is a beneficiary of Deferred Action for Childhood Arrivals (DACA). She was born in Jalisco, Mexico, and came to the US at the age of 4 along with her mother and siblings.
In 2006, Yahaira moved from East Los Angeles to Seattle, Washington where she started organizing in High School as she faced the reality and challenges of being an undocumented student. While in high school, Yahaira cultivated an after-school club for Latinx students as she was politicized and engaged by Proyecto Saber, one of two ethnic studies programs offered in the entire Seattle Public School system. She participated in advocacy days in the state capital where she advocated for the state Dream Act which expands access to state aid for undocumented students as a delegate of the Latino/a Education Achievement Project and Latino Civic Alliance in their Latino Legislative Days.
Yahaira joined WAISN in 2020 part-time while working full-time in the medical field as a medical assistant. She worked on the frontlines in the medical field during the rise of the COVID-19 global pandemic as well as on the frontlines in the immigrant community through her role as a hotline shift lead, ensuring that undocumented communities had a trusted community navigator of resources while facing this unprecedented pandemic.

Yahaira, as the Immigration Specialist coordinator at WAISN, comes to share her story and help the community understand the broader institutions and systems that have targeted them historically so they reclaim their story. Yahaira understands the power of community organizing and knows that united they can fight back against the deportation machine.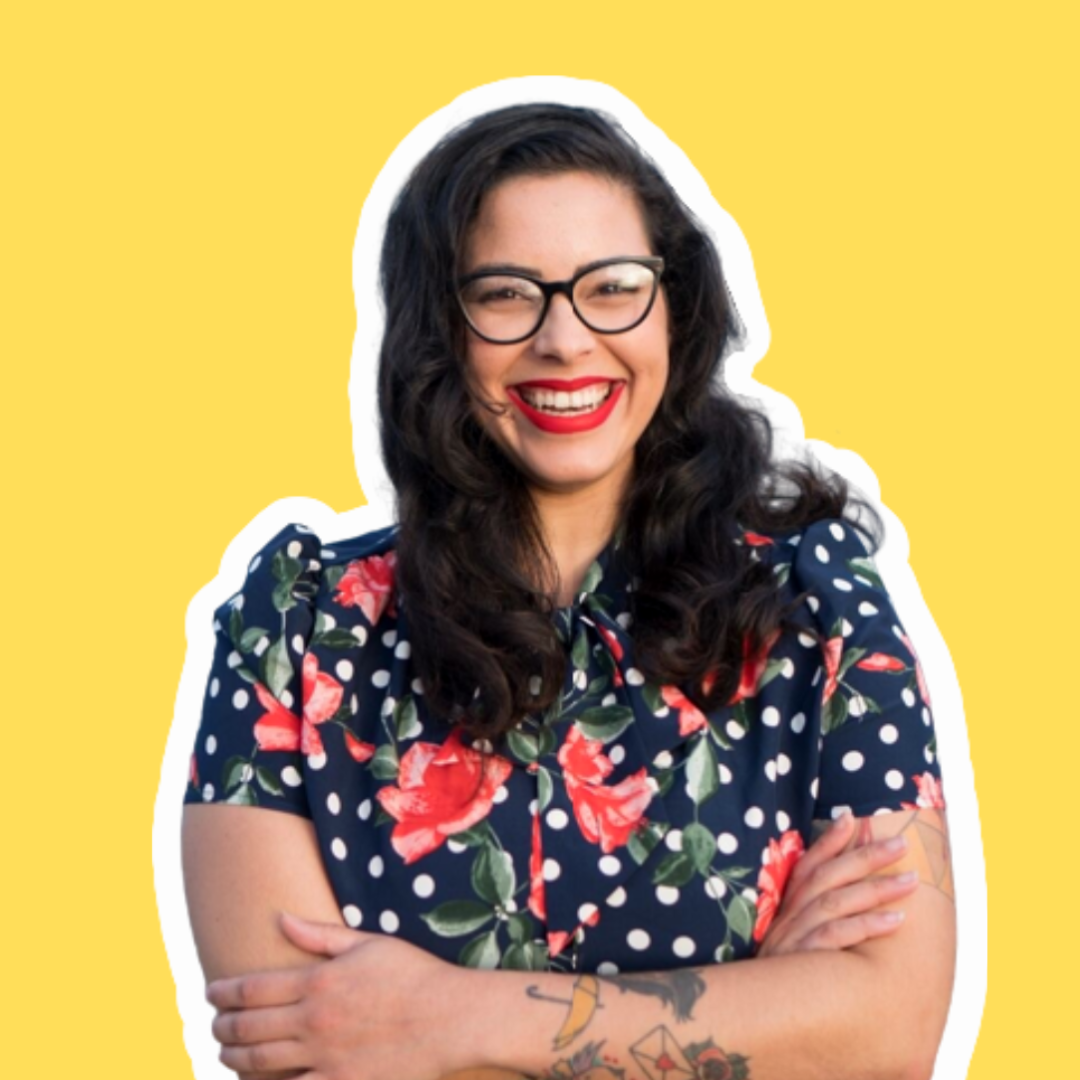 Kenzie Sosa
Personnel Success Manager
She/Her/Ella

Kenzie is a Queer Caribeña born in Dominican Republic and raised between Puerto Rico and Miami, FL. At the age of 11, her family immigrated to the United States in search of work and a better life for all.

During her college years in New York City, Kenzie joined an optometry office that catered and helped marginalized groups through their non-profit which in part gave her the confidence to continue advocating for change in the healthcare industry. Continuing her journey in healthcare led her to work in the Kingdom of Hawaii. While in Hawaii, Kenzie partnered with her previous corporation to enforce policies and changes including: language translation services for all medical documents, serve as primary contact with Hawaii Health And Harm Reduction Center (H3RC) in their Naloxone Program in response to the opioid crisis and led the COVID-19 vaccine team coordinating vaccine clinics in remote areas of the islands.

At the height of the COVID-19 pandemic, Kenzie made the decision to return to the Mainland and financially help her parents who had their working hours and resources minimized. When choosing to continue her career in Seattle, WA she joined local organizations that actively were helping the Queer and Latine community during these tough times. While working at the Children's Hospital she hosted monthly Equity, Diversity, & Inclusion discussions for her department which led to a majority of multilingual team members being certified to speak to patient's families in their native language for a personalized connection vs using third party translation services. Joining the WAISN team as HR & Operations Coordinator, Kenzie is ecstatic to utilize her knowledge in operations to continue growing WAISN's mission and excel in its values.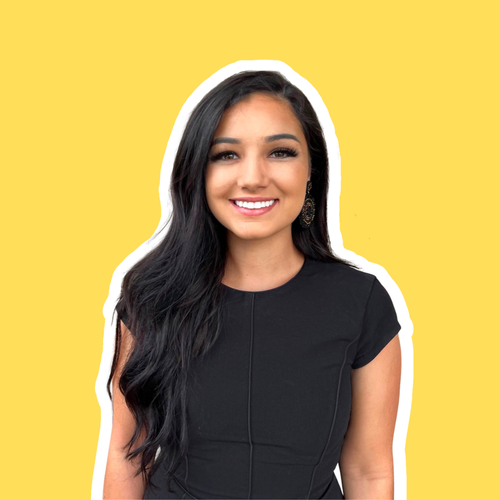 Marsha Enriquez
She/Her/Ella

Marsha is the daughter of undocumented, farmworker immigrants, grew up in rural Washington witnessing the injustice and exploitation of her family and communities. Growing up, as the eldest daughter Marsha was translating complex medical terms, scheduling follow-up medical appointments and advocating for the rights of her parents. This fueled Marsha's desire to be a voice for her communities and work in the medical field.

For the past 6 years she has been working in reproductive justice spaces and clinics with a focus on bringing services to rural communities like the town she grew up in . During the COVID-19 pandemic, Marsha was on the frontlines as a medical assistant in Post Falls, Idaho, and as one of few bilingual medical staff assisting Spanish-speaking communities.

Marsha's passion has always been event planning and doing DIY's. She grew a small community of 1,500 people on instagram sharing her work and inspiring others. After becoming a first-time mother and relocating back to Tri-Cities Washington, while on maternity leave, Marsha was able to focus on event planning and coordination for family and friends. As maternity leave came to an end, it became essential for her to work in a family welcoming place that didn't make her choose between raising her son or building a career.

At WAISN, as an Event Coordinator, Marsha applies her passion to organize events with a purpose. She works closely with the Development Team in organizing events centered around joy, care and solidarity to sustain and grow WAISN's mission.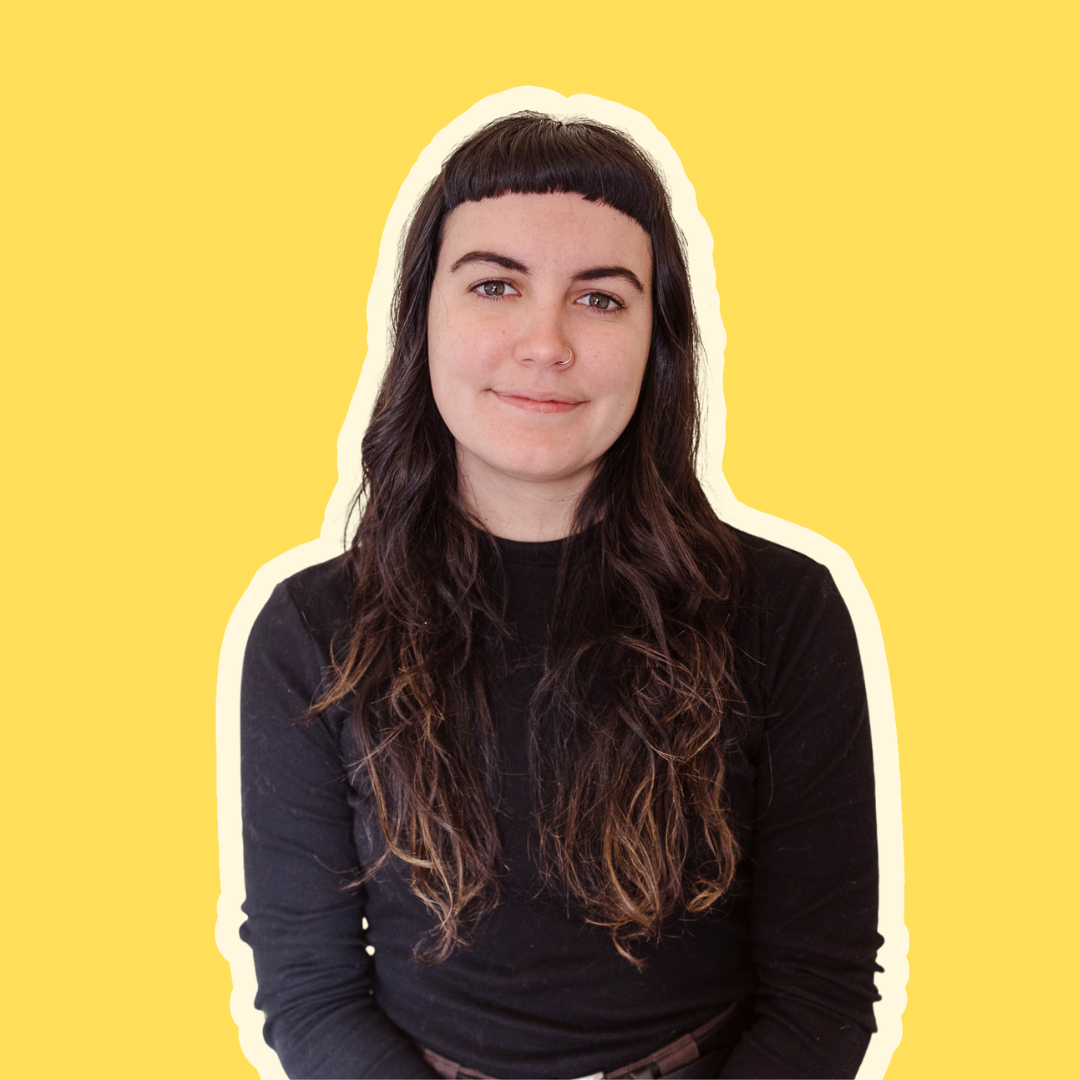 GABY TORRES
Language Justice Coordinator
She/Her/Ella

Gaby Torres is a Queer, Boricua, born and raised in Borikén (Puerto Rico). Following the aftermath of Hurricane María, she left Puerto Rico in 2018 to pursue a master's degree in Social Work from the University of Washington, focusing on Community-Centered Integrative Practice.

Before moving to the United States, Gaby spent over 6 years doing community-based work with local organizations and mutual aid groups. This work was centered on queer and trans advocacy, activism against femicides and gender-based violence, Puerto Rico's colonial status, and natural disaster support after the hurricane. These experiences shaped who Gaby is today, showing her that "solo el pueblo ayuda al pueblo" and the importance of solidarity, collective care, and community sovereignty.

While doing her master's degree in Seattle, she completed an internship as a Community Resource Specialist at the Seattle Public Library. Here, she served as a bridge and advocate between library patrons and service providers by referring them to programs as appropriate, including housing support, mental health counseling, job training, food assistance, legal help, domestic violence support, or medical help. In the summer of 2023, she joined WAISN temporarily as a Trusted Messenger, supporting the Organizing team with community outreach around King County, as well as cultivating relationships with different immigrant and refugee communities and local organizations.

Gaby is excited to join WAISN full-time as the Language Justice Coordinator, focusing on expanding our multilingual network and amplifying WAISN's mission of protecting and advancing the power of immigrant and refugee communities. While believing that language is power, she is committed to promoting language accessibility and supporting the growth of language justice across the state of Washington.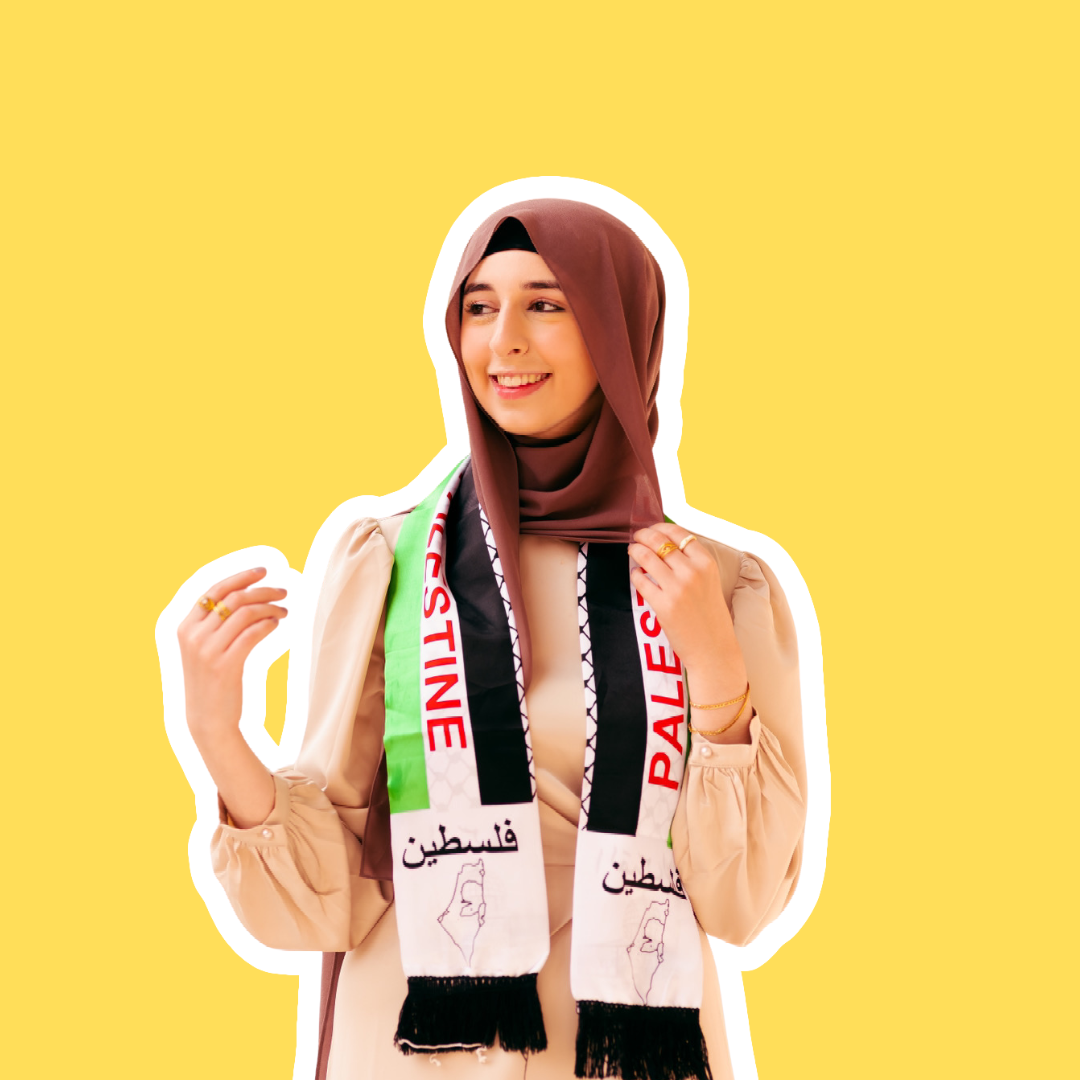 Ruqaiyah damrah
She/Her/Ella

Ruqaiyah is an Irish/Palestinian-American from Portland, Oregon, where she was raised in a Muslim community of refugees and immigrants that was heavily surveilled by the US government after 9/11. These early encounters with state surveillance and policing shaped her understanding of how interconnected foreign policy and domestic political repression are within the framework of imperialism and the war on terror. Ruqaiyah moved to Connecticut for four years to study at Yale University, where she received a Bachelor's of Arts in History with a focus on the Middle East.

During undergrad, she worked as an organizer with Havenly Treats, a refugee-run nonprofit cafe dedicated to political and economic empowerment of refugee women. At Havenly, she developed fellowship programs and classes for the women working at the cafe. Ruqaiyah has interned with several foreign policy and human rights organizations, including Project on Middle East Democracy and Gisha, which solidified her interest in human rights studies. She also co-founded Yalies4Palestine, a student group dedicated to advocating for Palestinian human rights, and led efforts to push Yale to divest from contracts that support human rights violations around the world. Ruqaiyah's identity as a Palestinian woman is central to her principles of decolonization and feminism. Through her role with WAISN as an organizer, she hopes to apply these principles to tell the stories of immigrant communities in the PNW. Joining the WAISN team has provided her the opportunity to further her goals to advocate for immigrants' rights, language justice, and the free movement of people. She believes that everyone has the right to pursue a better life and stands in solidarity as an active ally in the fight for social justice.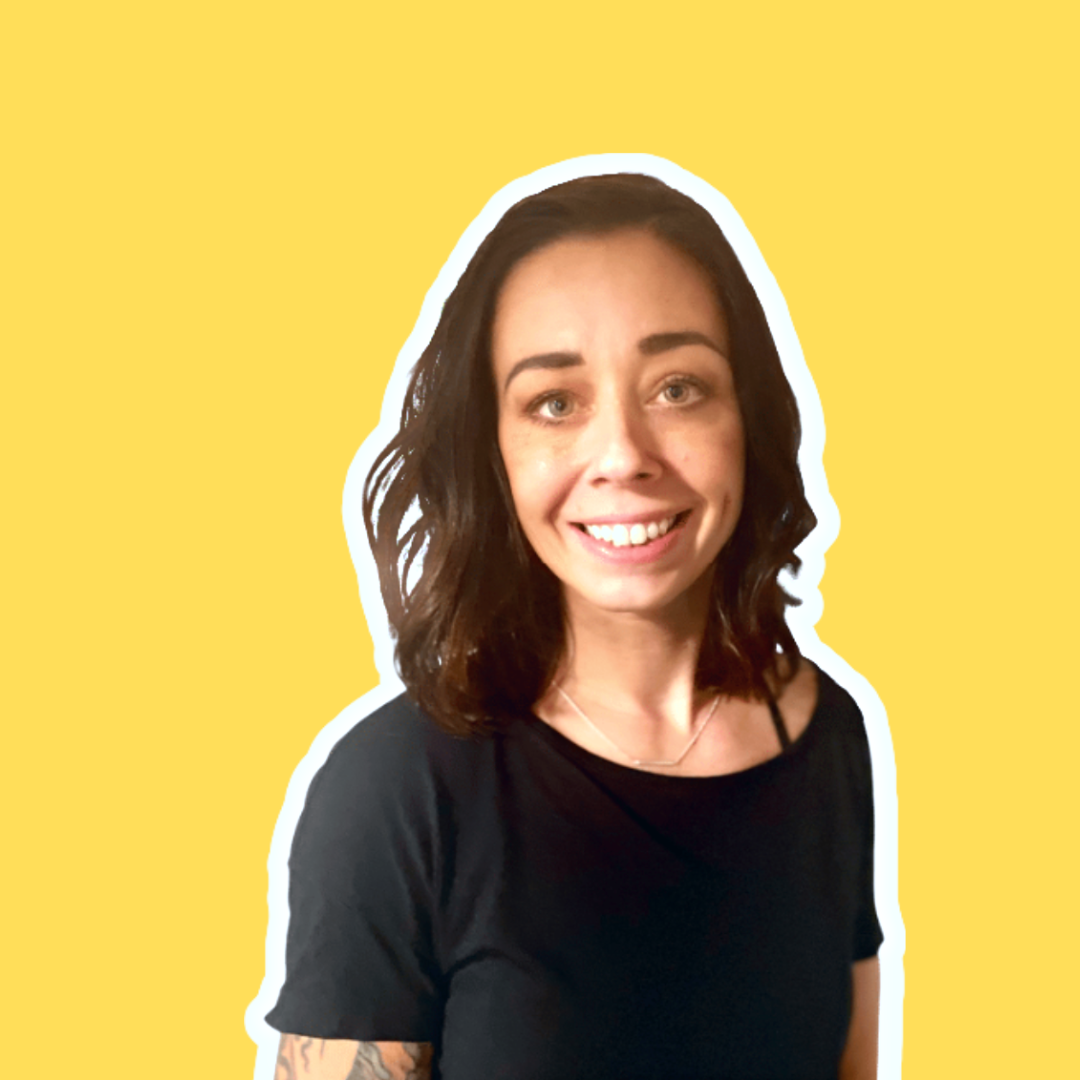 Lori Harrison
She/Her/Ella

Lori joined WAISN as an intern in 2022. She has been working with the resource and information team to ensure the resources WAISN provides are accessible to all regardless of language and immigration status. She has a BA in Anthropology from the University of South Florida. She moved to Seattle in 2020 and decided to earn a second bachelor's degree in Applied Behavioral Sciences. Upon graduation she intends to work in refugee resettlement, ensuring all newcomers have the support and resources they need during the relocation process.

Lori is currently an intern at the International Rescue Committee working on the Unaccompanied Children Program. In her spare time, she volunteers with the Refugee Women's Alliance helping people prepare for their citizenship test, as well as volunteering at the Trevor Project serving LGBTQ+ youth. Joining the WAISN team has provided her the opportunity to further her goals to advocate for immigrants' rights, language justice, and the free movement of people. She believes that everyone has the right to pursue a better life and stands in solidarity as an active ally in the fight for social justice.