Amanda Azad
Deputy Executive Director
Council on American-Islamic Relations (CAIR-WA)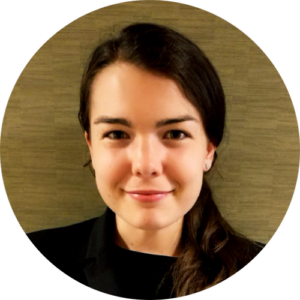 Amanda Azad is a dedicated civil rights advocate with a strong history of advocating for Muslim communities. As the Deputy Executive Director at Council on American-Islamic Relations – Washington, she helps craft CAIR's integrated advocacy approach to issues; working externally on policy and advocacy and internally on capacity, planning, and development to build communal and organizational strength.
Before starting at CAIR Washington, Amanda worked at the ACLU; first as an intern for the Program on Freedom of Religion and Belief, and then as a Litigation Fellow. Most recently, she worked as Policy Counsel at the ACLU of Arizona.
Originally from New Jersey, Amanda graduated with a Bachelor of Arts in Sociology and Anthropology from Stockton University where she was on the board of the Muslim Student Association.
She received her Juris Doctor and Master of Theological Studies from Emory University in Atlanta, Georgia where she wrote her thesis on the criminalization of Muslims in the U.S. At Emory, Amanda was the Assistant Managing Editor of the Journal of Law and Religion. She organized and moderated several panels on issues impacting Muslim communities, including ones at Yale Law School's RebLaw Conference and the National Lawyers Guild Convention.
During graduate school, she was the recipient of Candler's Criminal Justice Fellowship, working at the Southern Center for Human Rights. She also worked pro bono at Project South in Atlanta.
Before attending graduate school, Amanda worked at the William J. Hughes Center for Public Policy and served as an AmeriCorps VISTA at George Washington University in Washington, D.C. where she helped with capacity building for service-learning programs.
Besides her advocacy work, Amanda enjoys camping and hiking, reading books and going on road trips, and spending time with her husband and new baby – all while enjoying a good cup of coffee.
Andrea Lino
Supervising Attorney
Northwest Immigrant Rights Project (NWIRP)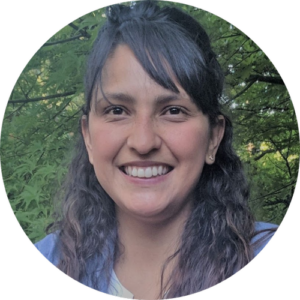 Andrea Lino is the supervising attorney for Northwest Immigrant Rights Project (NWIRP) in their Tacoma office. She provides individual representation for immigrants who are deprived of their liberty because of their immigration status.
Andrea is a licensed attorney in Guatemala and in the United States. She graduated from the University of Washington School of Law in 2015 and has been working for NWIRP ever since.
In her free time, Andrea enjoys spending time with her friends and family. She loves biking, hiking, backpacking, traveling, and cheering for the Seattle Sounders, and in general, she is happily exploring the beautiful surroundings of the Pacific Northwest!
Miguel Cueva-Estrella
Community Organizer
Colectiva Legal del Pueblo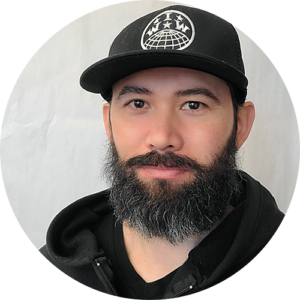 Miguel joined Colectiva Legal del Pueblo as the Community Organizer in May 2021. His role as a Community Organizer allows him to support and work alongside different communities and assess needs being faced by people to find ways to tap into new and established resources.
Miguel graduated from the University of Washington-Tacoma with a Bachelor's degree in Ethnic, Gender, and Labor Studies and a Minor in Sociology. Before joining Colectiva, Miguel worked with the YMCA with their after-school youth mentoring programs. Miguel has also worked with a labor union representing workers at UW Seattle and the Medical Center.
Miguel is a proud union member and continues working with unions in the area and is very passionate about immigrant and worker's rights. Miguel was born in Guadalajara, Mexico and emigrated with his family to California when he was seven; shortly after arriving in California his family decided to settle in Tacoma, WA, where he has now lived for the majority of his life. In his free time, Miguel enjoys reading, playing the drums, playing soccer and spending time with his wife and daughter and their two dogs.
Phebe Brako-Owusu
CEO and Therapist
253 Therapy and Consult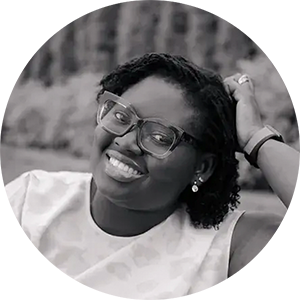 Phebe Brako-Owusu is a daughter of Ghana, wife, mother of three boys, friend, sister,  speaker and a Licensed Marriage and Family Therapist.  Phebe approaches therapy from the stance that traditional therapy theories did not have Black, Brown, Indigenous and Other People of Color in mind when they were developed. So her therapeutic approach emphasizes different cultural interpretations of the issues her clients come to therapy with – sadness, worry, past traumas, work stressors, relationship conflict and the struggles of trying to build a home away from home.
In conjunction with her work as a therapist, Phebe is invested in supporting the upcoming generation of therapists as a Washington State Approved Supervisor. She is the proud Founder and CEO of 253 Therapy and Consult, a group therapy practice based in University Place, Washington.